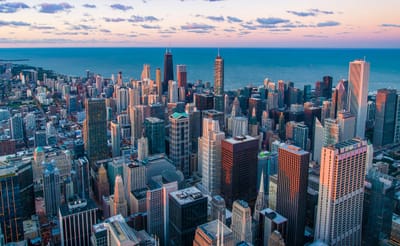 Breakout Solutions was born from the need of helping people escape from the debt-driven financial "Matrix" that is our world today. The system is designed to benefit the people that know how to create their own destiny and unfortunately many fail to break out of this and miss out on being able to fulfill their potential and live their best lives.
We believe in three key areas to empower financial success: Income, Investment and Mindset. All three are required in order to reach and stay within the 'Breakout Zone'.
Our initial focus is in the Investment realm and specifically within the Cryptocurrency and Blockchain space.
There is a fantastic opportunity in this space at the moment. Cryptocurrency has come a long way since it was created in 2008 and even Bitcoin itself has grown millions of percent in value since then. The space is set to boom over the next few years now that the corporate money is flowing in. NOW is the time to get in before you miss out on the next bull run.
More than just Bitcoin is the Blockchain Technology itself. This is the most exciting part of this whole advancement of technology and we have no doubt that Blockchain is going to revolutionise the way the world works and in fact, already is. It's no longer a question of IF this technology is the future, the question is WHAT products and projects that are being built on this technology is the future.
This is where we can help.
Breakout Solutions is a small group of passionate investors who have been invested into crypto and blockchain for a number of years and now want to help others capitalise on this once in a lifetime opportunity. We are fanatics in the crypto space and have spent thousands of hours researching and following these projects as they have evolved over time.
We have multiplied our portfolios over the last few years and are now diversifying our capital into the next set of technologies and products with great potential setting ourselves up for the huge bull run that is about to set in for the cryptocurrency and blockchain space.
To learn more about the Bitcoin & Cryptocurrency opportunity in our doorstep please get in touch with us below.